R.I.P. - We'll all miss you Chip!


Chip's 2.8 TBI<to>MPI Conversion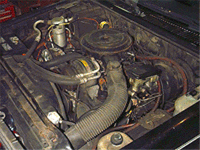 Stock 1986 2.8 TBI
---------------------------------------------------------------------------
Ill be starting a conversion of an 86 S10 with 2.8 TBI to MPI in the next couple weeks. i intend to post pics of the entire process along with on information as to what is needed and how to go about it. I plan to get pics up shortly, so check back soon! 01.24.02
Took some pics of disassembly. Got the air cleaner and TBI off along with the upper hose and thermo housing. Moved the compressor out of the way and took the
power steering pump and bracket loose. Just need to drain off some antifreeze and get the intake off. 02.06.02
Got the valve covers, intake, and alt bracket off tonight. Just need to clean off the surfaces and get the new gaskets on. 02.24.02
Cut up the harness. Check the pics at the bottom. See if you'd be intimidated! ;-) 03.15.02
Cut more of the harness. Separating out unused wires from the camaro harness. 04.18.02
Final update of pics. Trucks been gone for about 2 weeks and running great. Owner is extremely happy with the swap. Says has atleast 15-20% increase in power. Should be right going from 125 to 140 in horsepower. Don't know real figures. But I know my 86 is much more powerful. Well Enjoy the pics and email me with questions.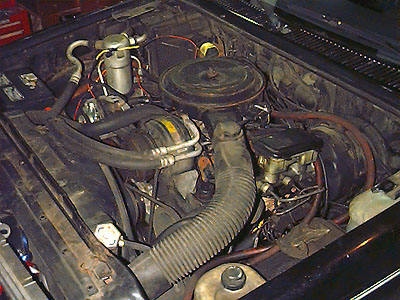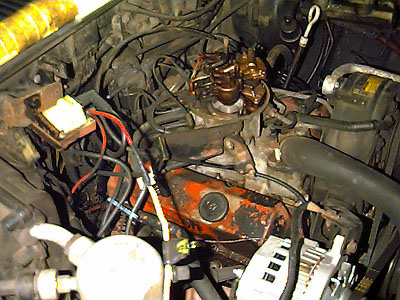 Removed air cleaner and a few other things.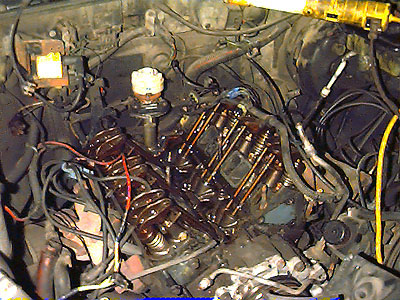 Pulled the intake out and getting ready for the new one.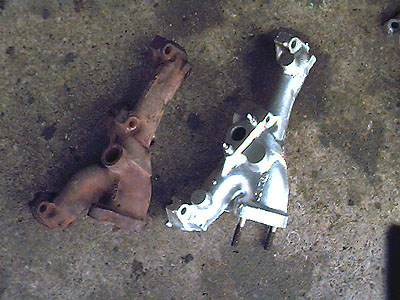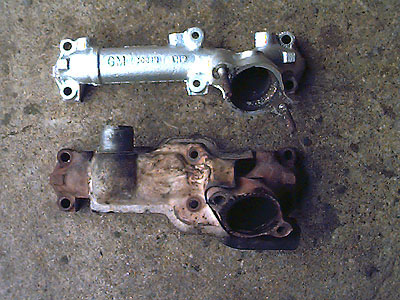 Stock and new manifolds. Only real difference is the passenger side. For the mount of the EGR valve. These are better designed then the carbed manifolds.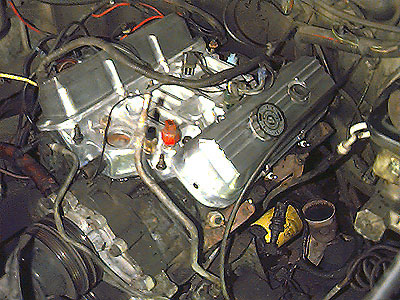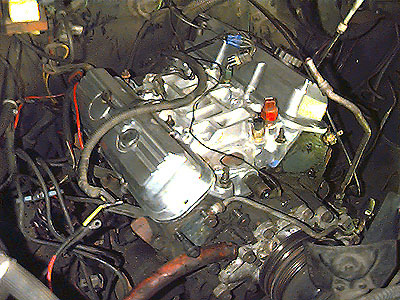 Manifold installed and valve covers on to protect the rockers from the dirt and grease on the wires.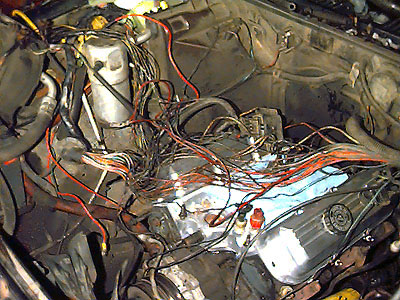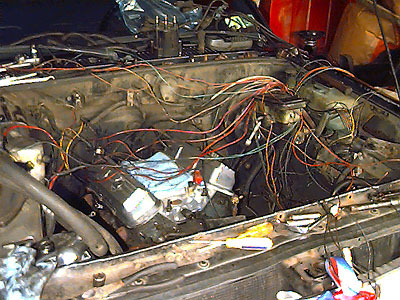 Look and all those wires. You should see the other harness! =-)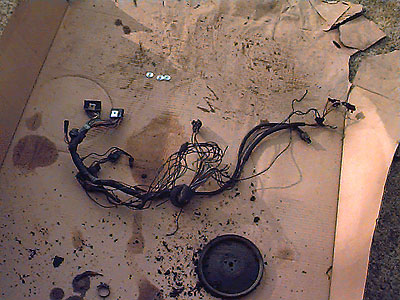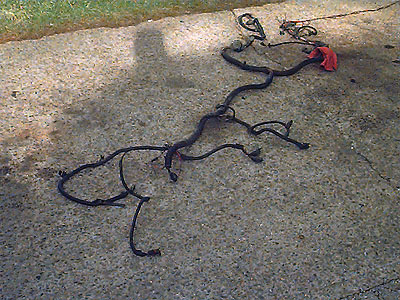 Cut out old harness on the left, camaro harness on the right. Ill have to pull some of the plug end apart to get rid of unneeded wires.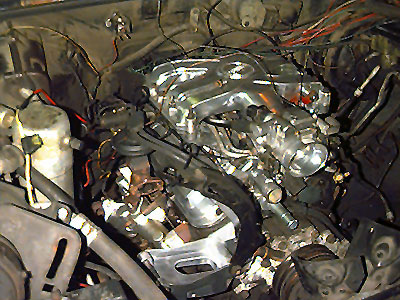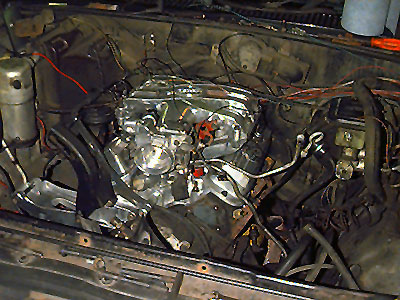 Pretty much together at this point. Need to get the wires and hoses done now. Keep looking =)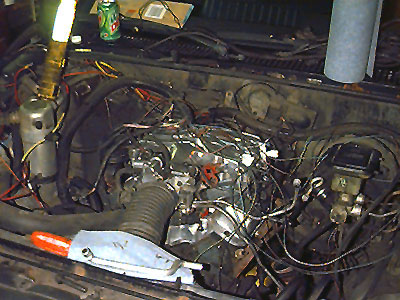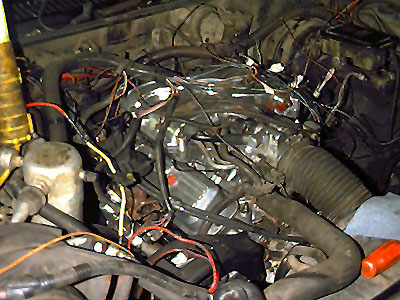 OOHH more wires! its getting there. Played with intake routing. Camaro hose works great with a slight trim.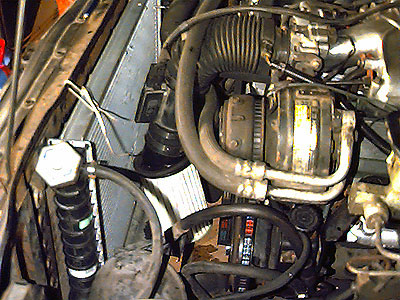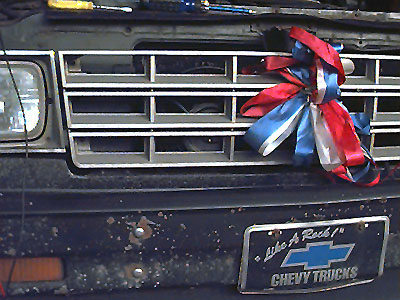 Tweak the A/C lines, realize the power steering pump has no adjustment with the fuel filter in original location and the cap wont come out. How about that 8" fan?! =)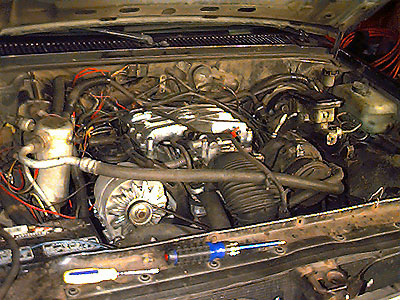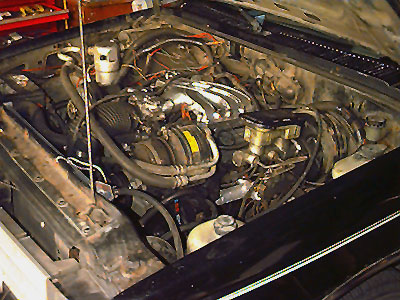 Done!!! Hoods on and everything. Now if i had only had more gas wouldn't have run out driving it around testing it!!