Gripper
(Previously Called)
(Frankenstien)
---------------------------------------------------------------------------
Engine
350 tpi ported upper intake with hogged slp siamesed runners
accel super ram lower intake
113 corvette aluminum heads with light port work
LT4 hot cam and matched springs
stainless steel roller rockers, comp cams retainers & locks
Drivetrain
95' spec borg-warner t-56 6 speed trans
96' 7 5/8 rear end with 4.10 gears and a zexel posi
---------------------------------------------------------------------------
Suspension
*frontend*
12" 1le brakes
2" drop spindles
qa1 coilovers
hotchkis upper/art 3" drop lower
1-1/8" sway bar

*rearend*
11" Brakes
duestec shocks
homemade cal-tac setup
eibach 3" drop leafs
---------------------------------------------------------------------------
Interior
110 mph speedo
hurst stock shifter
firebird seats
sunpro tach
---------------------------------------------------------------------------
Exterior
cal-vu sport mirrors
new red paint job
welded in roll pan
---------------------------------------------------------------------------
Wheels/Tires
TransAm GTA
245/50/16 Tires
---------------------------------------------------------------------------
Upgrades/Modifications
I happened along this truck purly by change and picked it up by total luck. This truck has been converted for 5 years and reliable. I've found it to be the same. It is very fast and handles very well.
If you are wondering on the new name. It is for this; my first name for the 82 was Gripper. Just like this truck is how it would have turned out to be. Before the whole rearend and other crazy things i've done to it. So i thought it only fittings that I give it the first name given to my 82. I like to think of it as a I get to have both major incarnations of my project. Since the 82 has evolved as I've owned it into something much diffrent then what I had planned.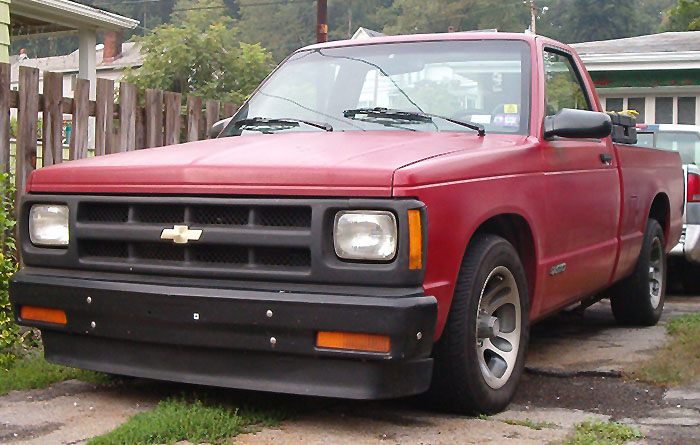 The day after i got the truck. complete with the tool box and bed liner that came with it.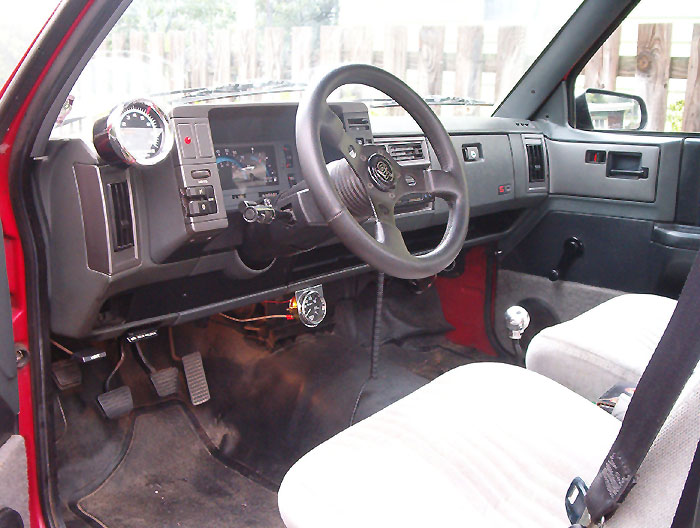 You can see the shifter is moved back.. Can we say, T-56. :)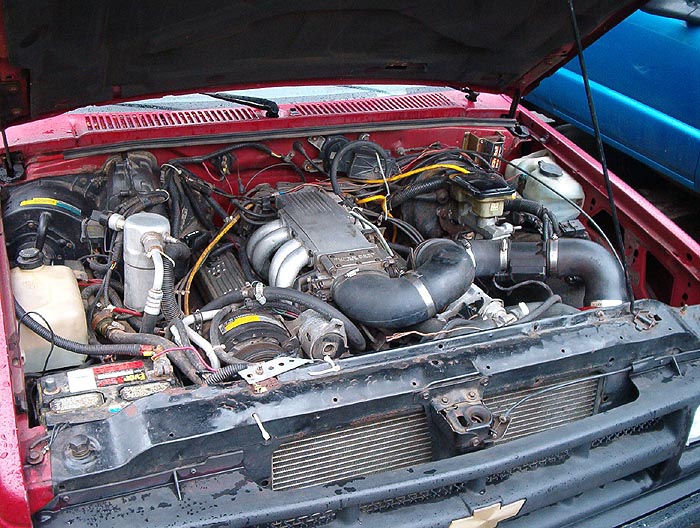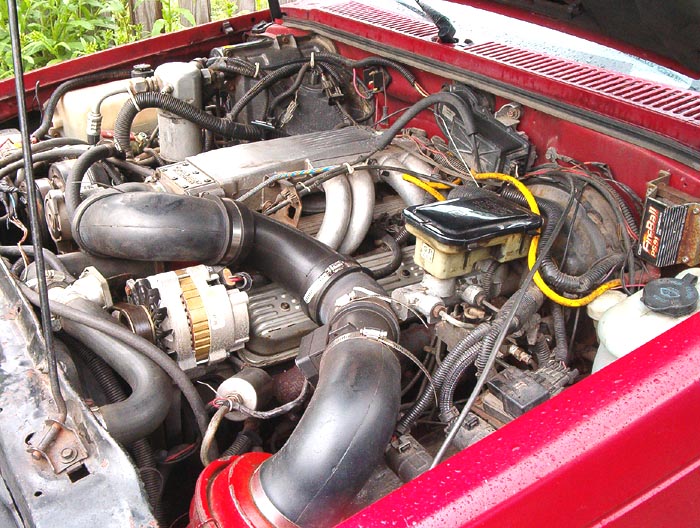 After some time, i got under the truck and snap some pics. Can kinda see the turn outs for the rear exhaust.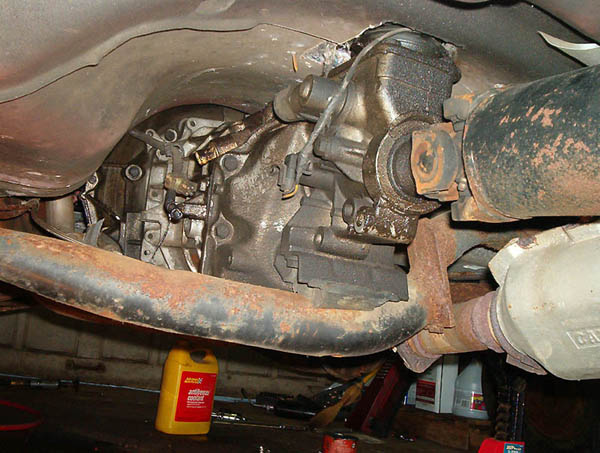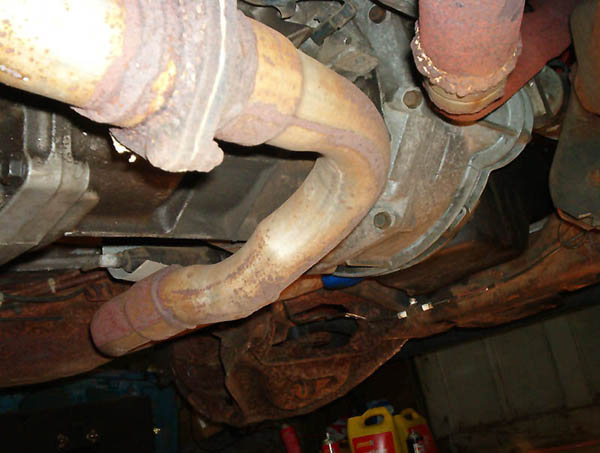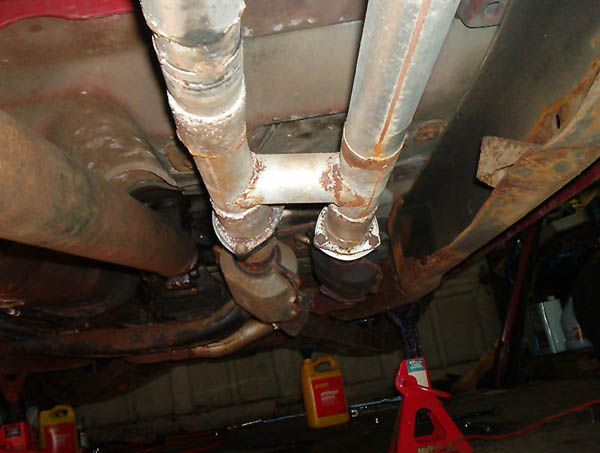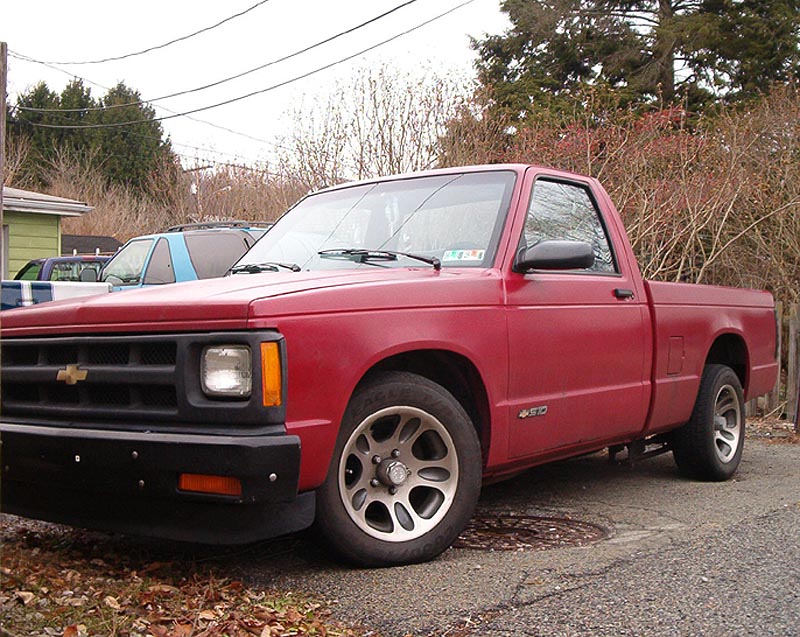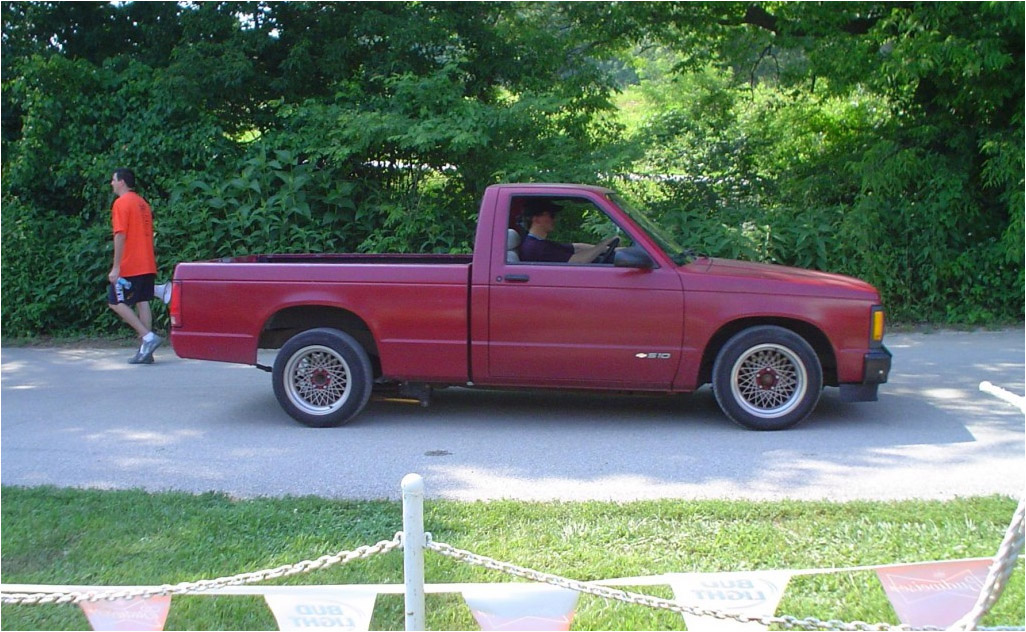 My favorite from my trip down to National's 06.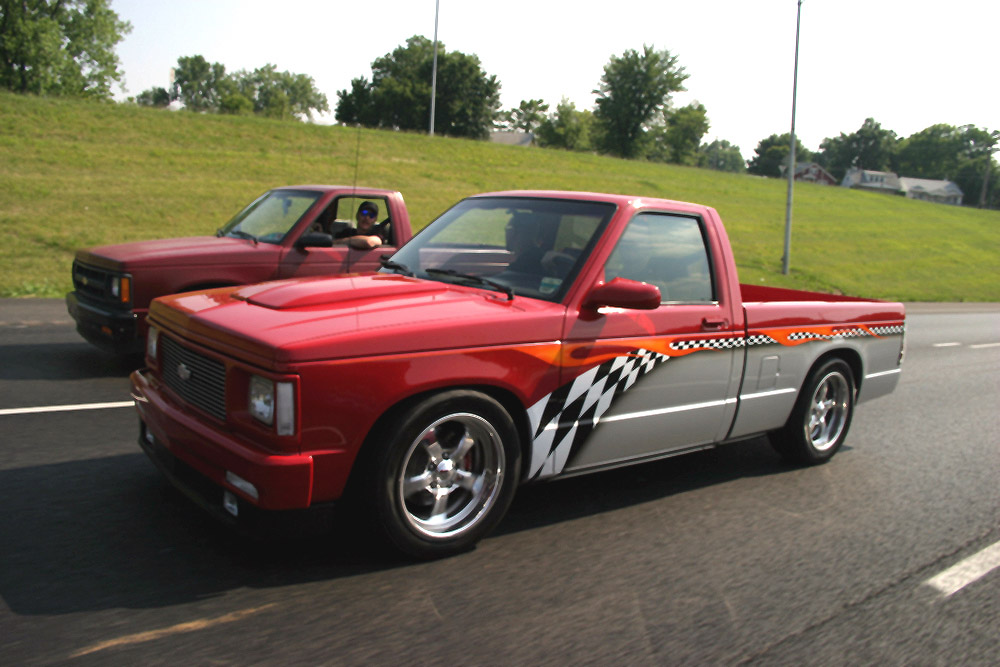 Both 92 s10 Tpi trucks. The colorful one is and automatic and stock.