The Rebuild!

With the frame striped down, the only thing left is to bolt all the new stuff back together.
Anyone wanting to make a donation , it will be appreacted! =)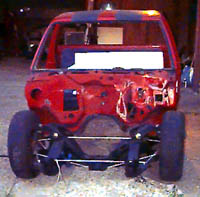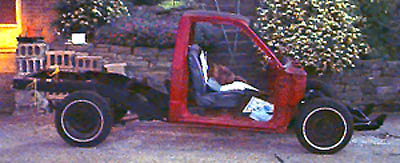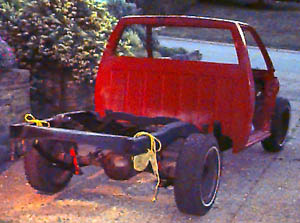 It may not be pretty, but it has lots of possibility. The rear suspension may have string instead of shakles and the front wheels may be held straight with even more string. There is allot more to do. The frame needs set out to be welded, cab needs to be straightened, painted, and attached. everything needs to be ordered and bolted on.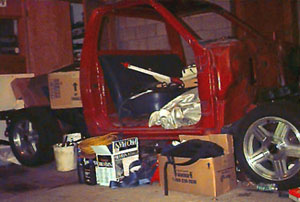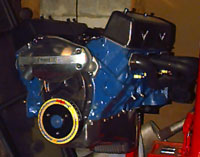 That was back in June and its now four months later. And a good bit has happened. The frame is fully welded and looks super strong! The suspension has started to go back on and its ready for the engine which should be in soon! The 16x8 wheels are also on and they look mean!!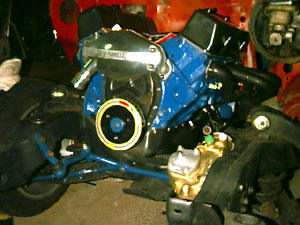 It's FINALLY in!! Well until its take back out to put the tranny and everything else on it.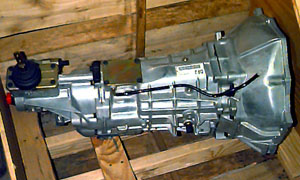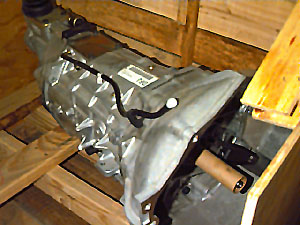 And now with the delivery of the brand new six speed transmission! Something will have to be done about that stock shifter.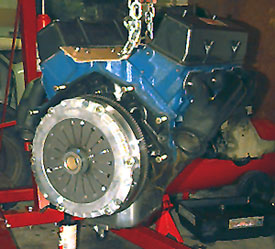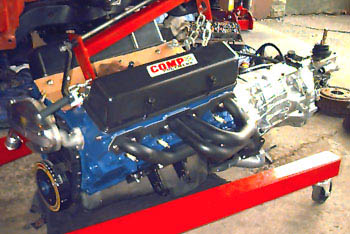 Finally got the clutch, flywheel bolts, and even a special conversion flywheel for the 2 piece rear seal.
Just need the brakes, Accel SuperRam induction system, body work, interior, front end parts, and everything else to finish this beast!
Now, in order to get the performance up in this small block, its going to require bigger heads and a matched cam to the intake system. The use of a set of World Casting Sportsman II heads. With 2.02/1.60 valves and 200 cc runners. also installing a Crane cam and 1.5 roller rockers, should mesh well with the intake system. Learned one other thing with the removal of the heads. The motor is actually 40 thousands over. That will also aid in the improment of the power output.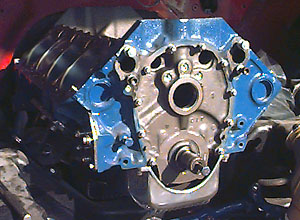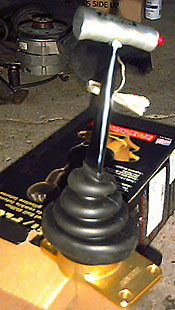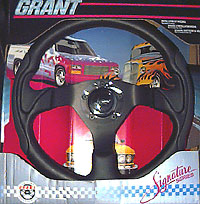 Here is also the new Hurst shifter and steering wheel that will be going in. Notice that there is a little red button on the side of the handle. That is the key to start the truck. There will be no actual key to start the truck. Just a select number of switches hidden in different places. Basically, unstartable unless you know how to start it. The steering wheel is a really comfortable design and looks really cool.